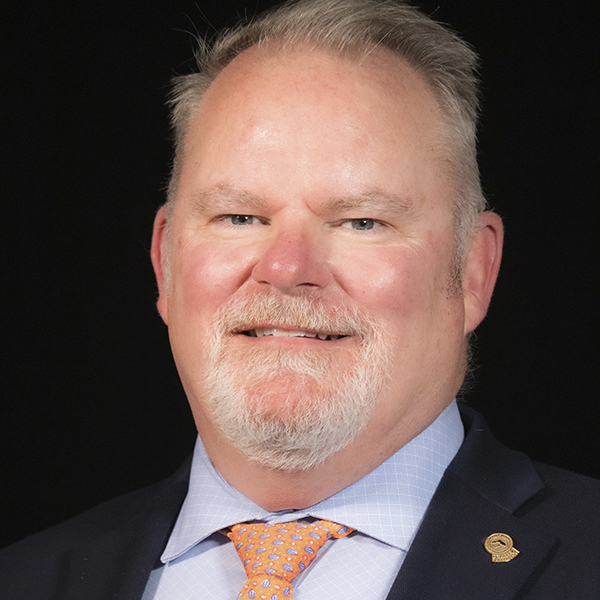 Department/Unit
College of Applied Studies (Panama City Campus)
Research Interests
Dr. Gerard Hogan a native Floridian was born and raised in Lake Worth (Palm Beach County). He comes to Florida State University Panama City from Rush University College of Nursing in Chicago, IL where he was the director of the Nurse Anesthetist program. Prior to that he worked many years at the University of North Florida in Jacksonville as their Doctor of Nursing Practice Program Director.
He graduated from Palm Beach Junior College, Lake Worth Florida in 1983 with an Associate of Applied Science degree in Nursing. He continued his education and in 1989 graduated from the University of Florida College Of Nursing in Gainesville, Florida with his Bachelor of Science in Nursing (BSN). In 1992, Dr. Hogan received a Diploma in Nurse Anesthesia from the North Carolina Baptist Hospital School of Anesthesia in Winston Salem, NC and his Master of Science in Nursing (MSN) from the University of North Carolina at Greensboro, Greensboro North Carolina.
He then went on active duty in the USAF as a CRNA from 1992-1999. After transferring to the USAF Reserves, Dr. Hogan earned his Doctor of Nursing Science (DNSc) from the University of Tennessee College of Nursing in Memphis TN in 2004. He has since completed a Post Master's Certificate in Psychiatric/Mental Health from Stony Brook University School of Nursing in 2014 and is a board certified Psychiatric Mental Health Nurse Practitioner and as a Certified Registered Nurse Anesthetist.
Dr. Hogan served honorably in the United States Air Force Reserves from 1990-1992, Active Duty in the USAF from 1992-1999, and then Active USAF Reserves until his retirement as a Lieutenant Colonel in October 2014. His last duty assignment was as Chief Nurse, 315th Aeromedical Evacuation Squadron, Charleston AFB, SC from 2008-2014. LT COL Hogan served two deployments to Afghanistan during his time as Chief Nurse of the squadron, with his second deployment to Afghanistan as the Flight Commander of the Expeditionary Aeromedical Evacuation Flight at Baghram AB, Afghanistan. While in charge at Bagram he was responsible for the movement of over 3000 sick and injured service members to Bagram from remote areas and from Bagram AB to Landstuhl Germany.
LtCol Hogan's military awards include the US Armed Forces Meritorious Service Medal with one oak leaf cluster, the US Air Force Air Medal, the US Air Force Aerial Achievement Medal, US Air Force Commendation Medal, Afghanistan Campaign Medal (2 stars) and the USAF Expeditionary Service Ribbon.
Dr. Hogan has served as the elected President for the Florida Association of Nurse Anesthetists (FANA) 2014-2015 and spent a total of eight years on the FANA Board of Directors.
He is a Chair Reviewer for the Council on Accreditation of Nurse Anesthesia Educational Programs and has completed numerous onsite visits for reaccreditation.
He has made numerous presentations at professional meetings, authored or coauthored in various publications and has participated and mentor experience on countless student registered nurse anesthesia projects while at UNF and Rush University. He has been awarded multiple HRSA grants for Nurse Anesthesia students.
Dr. Hogan has been married to his wife, Kim, for 36 years. She too, is a nurse and an incredible supportive and loving mother.  They have two grown children; a daughter, Katie (34) and a son, Brian (32) who both live in Jacksonville, the Hogan's adopted home.