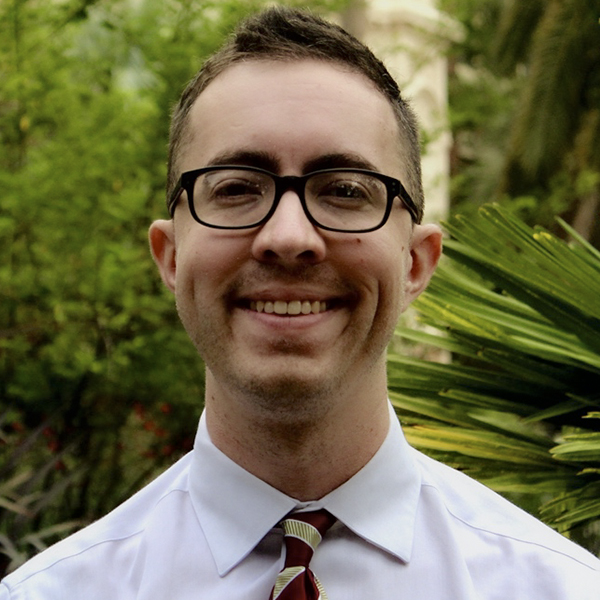 Department/Unit
College of Applied Studies (Panama City Campus)
Research Interests
Dr. Sellers is in his first year as professional communication teaching faculty at Florida State University Panama City. He earned his Bachelor of Arts (English Literature, 2011), Master of Science (Professional Communication, 2016), and Doctor of Philosophy (Communication Theory and Research, 2020) from Florida State University.
Previously, he worked as an assistant director, newscast director, and then senior newscast director from 2011 to 2015 at WCTV in Tallahassee. He has also worked in the Office of Communications at the Florida Department of Health as a communication specialist.
His teaching interests include media production/media techniques and public speaking and he is passionate about helping students articulate their voices in the media that they make. He hopes to teach communication theory, communication research methods, and perhaps an experimental design course in the future..
His doctoral dissertation focused on applying an updated version of uses and gratifications theory to personal virtual assistants (Siri, Alexa, Google, etc.) and his other research interests include video games and mental health, human computer interaction, and, occasionally, environmental communication.
Dr. Sellers has presented papers at meetings of both the National Communication Association and the International Communication Association. In the final year of his doctoral program he was nominated for the university's Outstanding Teaching Assistant Award. At the college level, he was recognized as the Outstanding Doctoral Teaching Assistant for 2019-2020.
When he has free time, Dr. Sellers enjoys spending time with his wife and two dogs, playing video games, and watching as much soccer as he can get his eyes on. A former player himself, in the past he has coached soccer at the middle school level and would love to get involved in the sport again in any capacity that his busy schedule will allow.
Dr. Sellers has an open-door policy and encourages all students past, present, and future to drop by if they see his door open or contact him via email at any time. He can be reached at nmsellers@fsu.edu.